This is a great way to retire busted Xsjados. Skate to or across town at high speed, free of shoe carrying baggage - all without getting DOOPed.
Grab some Chinese Bont speedskate knockoff 100mm or 110mm frames on eBay, at a thrift store, or on Craigslist. The frames below are from Arrowy brand skates, which cost around $60 lightly used.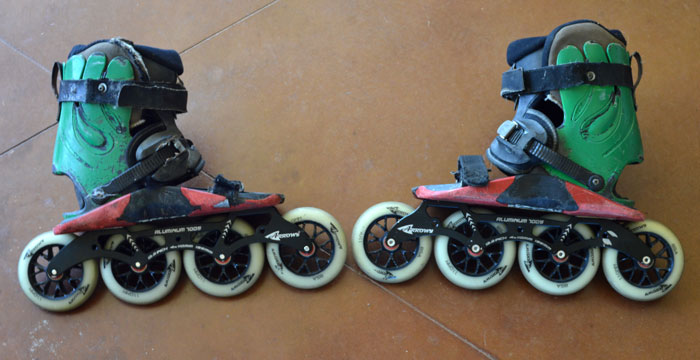 Obviously these frames are not UFS compatible. Luckily, they will fit a pair of UFS-mount skates easily and with minimal effort. Here you can see that the frame has been flipped 180 degrees for clearance, which also produces the added benefit ...