It would seem that many aggressive inline skating manufacturers do not concern themselves with maintaining trademark registration. Possibly because they face little or no competition?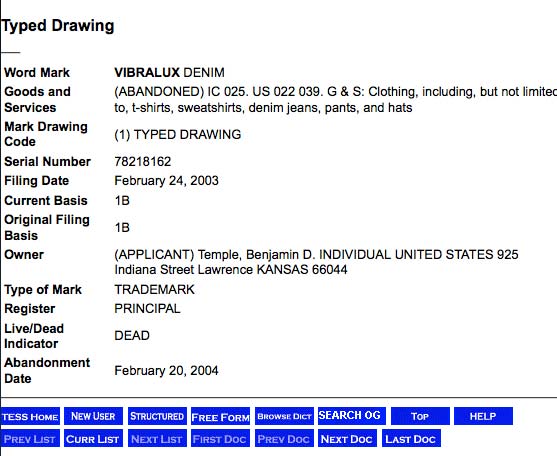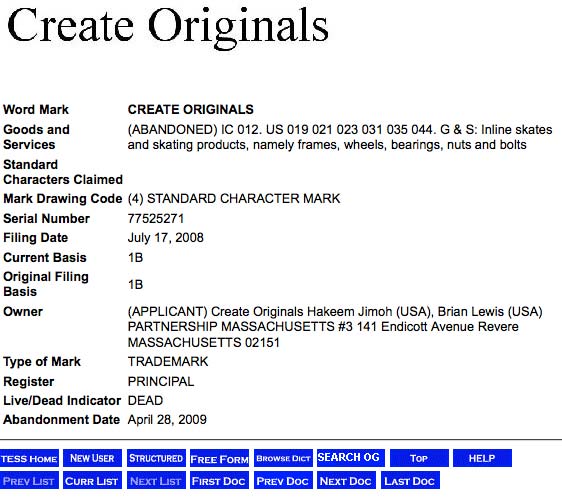 While others, although popular in name across different industries, never seek registration to begin with: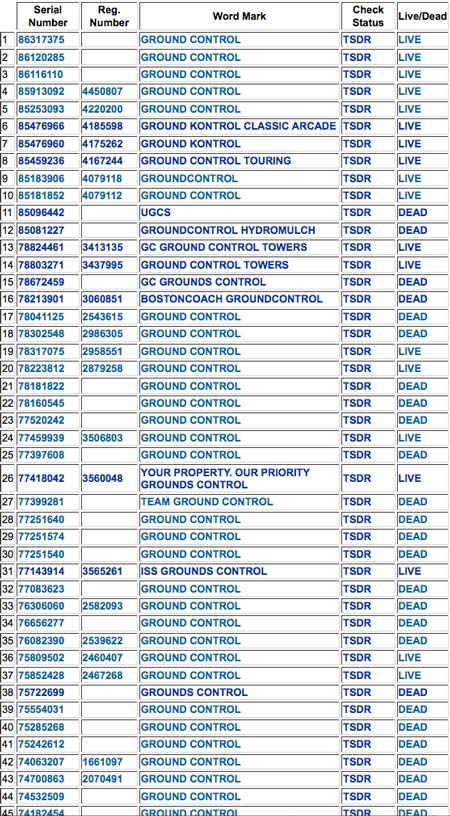 Still others, dormant for years, appear to be waiting for the second coming: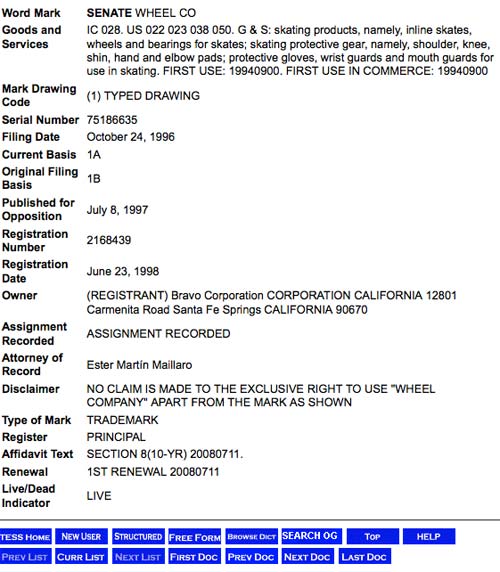 It's not surprising that the more corporate players act in their best interests: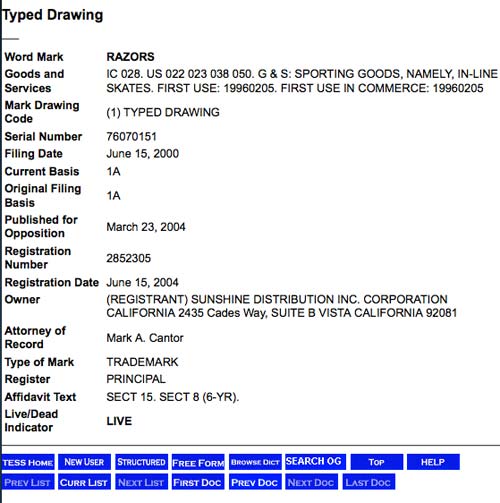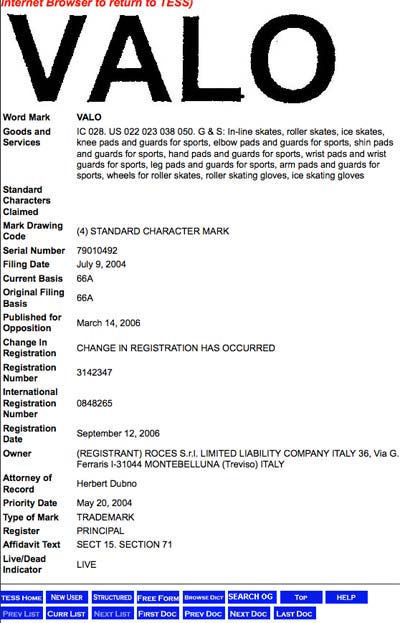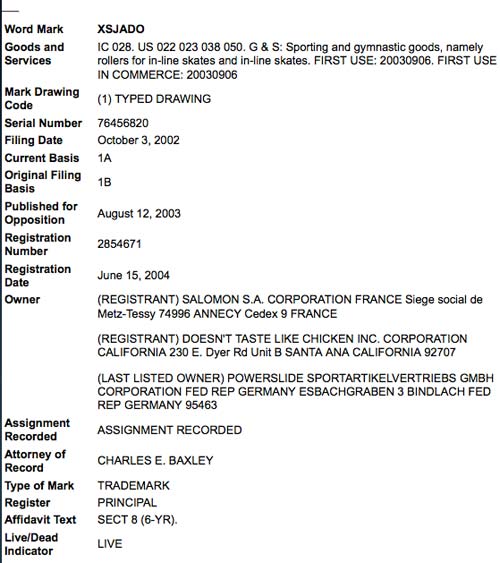 Time to produce some Emagdnim gear...