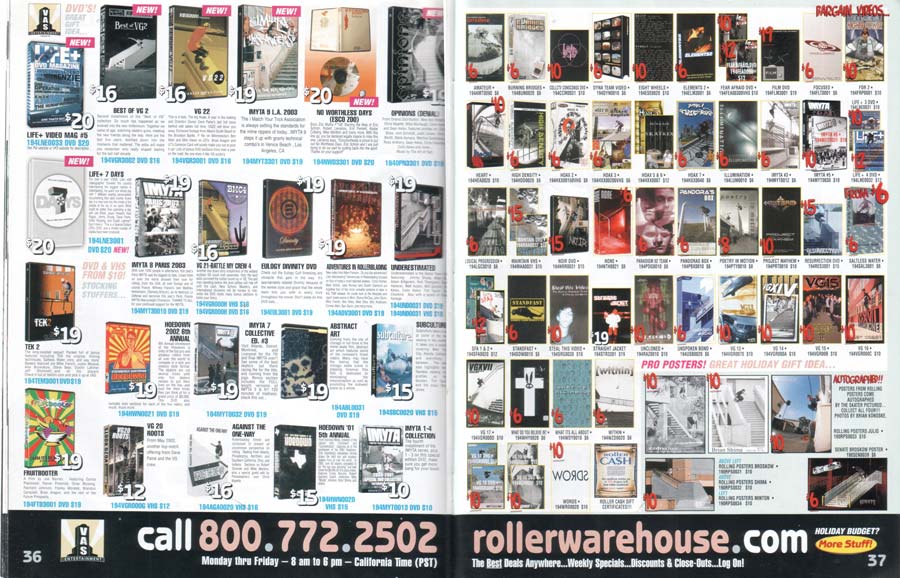 Winter '03 RW video spread featuring 70 titles. Height of the Aggressive Inline Film Industry?
Net profit for a typical VOD project can be expressed as:

(Total Paying Customers * Download Price) - Expenses

Expenses might include everything from payment processor and distribution overhead1 (as much as a staggering twenty percent of gross or more), Superbus tickets, Happy Meals, jean-print tights, ironic haircuts, fisheye lenses, Gulfwax, du rags, Ibuprofen, sunglasses, forties, etc.

It's fair to place a hard upper limit on the current number of potential paying Aggroblading video viewing customers somewhere around 5,000. Figures provided for recent superstar ...